The Bishop Family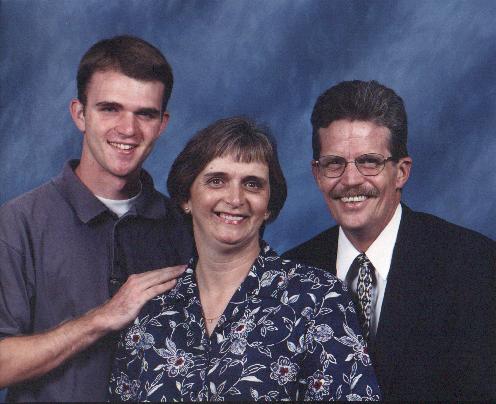 This is our family portrait... From left to right we have Jason (the one and only),
My beautiful wife of 24 years, Debbie, and yours truly......Mike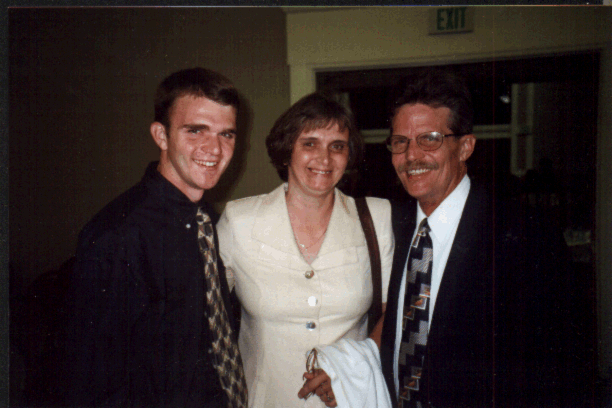 Here's a more recent photo taken by some great friends! We were so blessed to meet Bill and Lucy Saleme at Vanguard University's Family Weekend. We had a super time getting to know each other. Their son Shawn attends there with Jason.
Here's a couple more........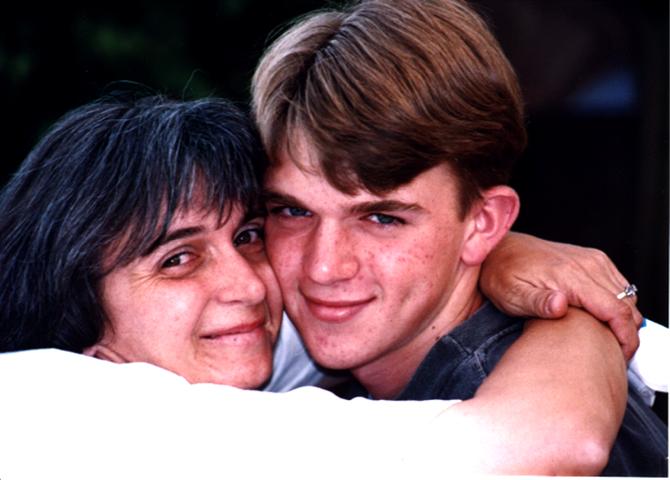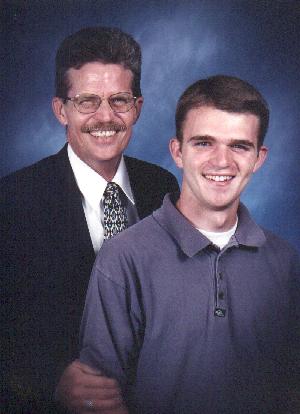 Now that's a picture !!!! Ok, my turn at a picture!!
This next one is from the Christmas just before Jason went off to college....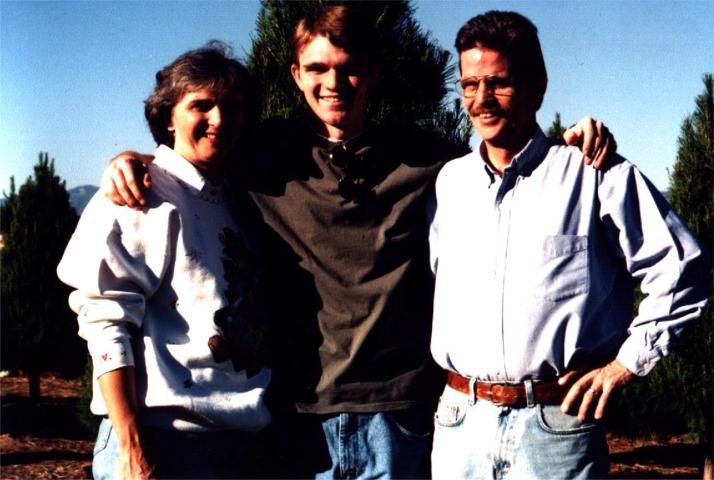 Now, there's a cute story behind this picture. Every year we take turns picking out our tree at Live Oak Canyon Christmas Tree Farm... And this year was Jason's...
When he attempted to take this one on a delayed timer and on a tripod, Jason missed the picture only by seconds after setting the camera up to capture the moment... He didn't make it back the 1st time that he set the timer.... Needless to say we turned some heads as he dashed towards us...
Well, I've got to say, "WE" miss him since he's moved on to campus at Vanguard University down at the beach.... But, praise God!, he's following God's call to ministry and we're overjoyed at that!
We are in constant prayer for him, but we don't worry, because the Bible tells us to...
"Train up a child in the way he should go, Even when he is old he will not depart from it"... Proverbs 22:6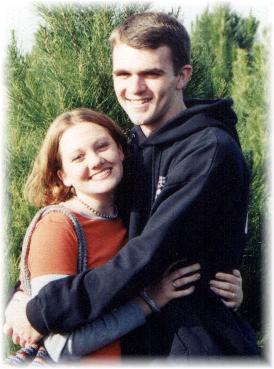 Well, here's the latest... This one is from Christmas 2000. We sure seem to like that old Christmas tree farm! All kidding aside, allow me to introduce you to Shannon, Jason's girlfriend. Jason met her at college and the rest is history...
---